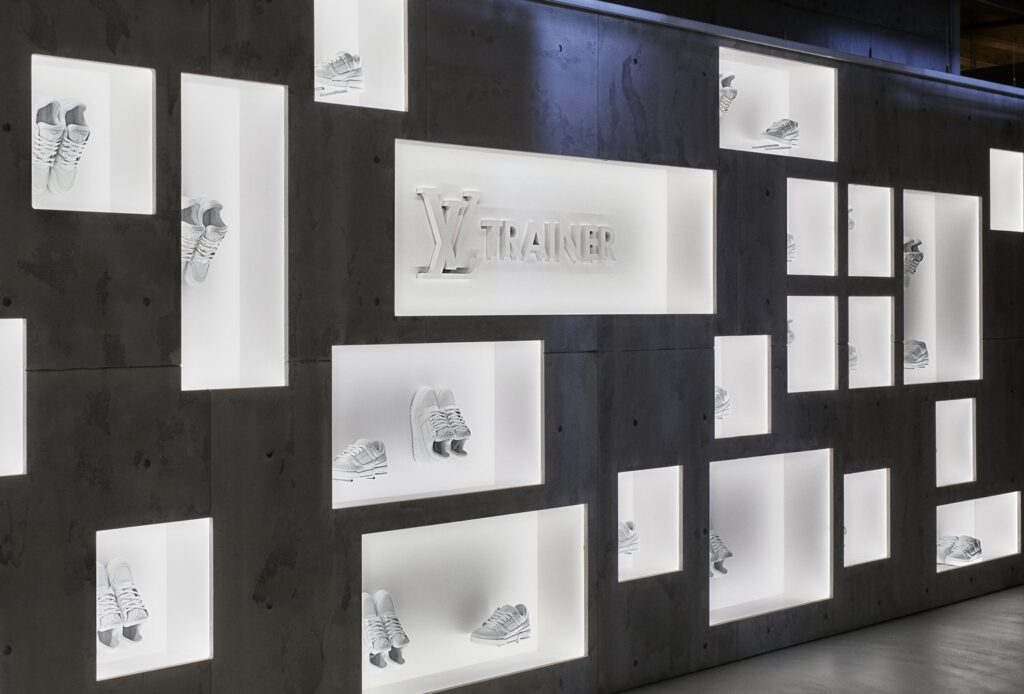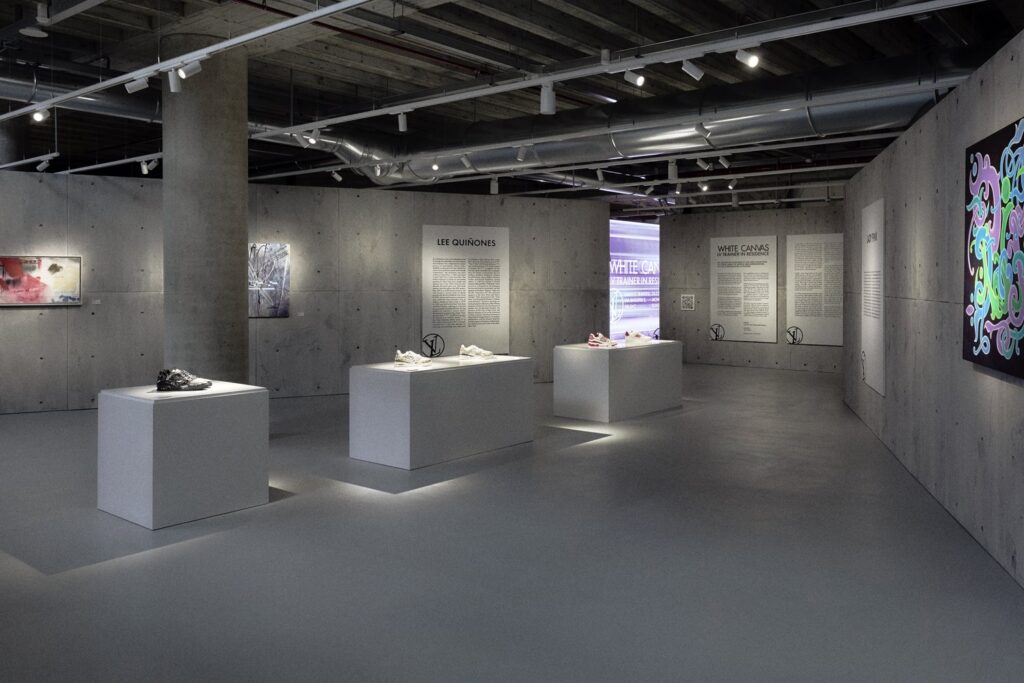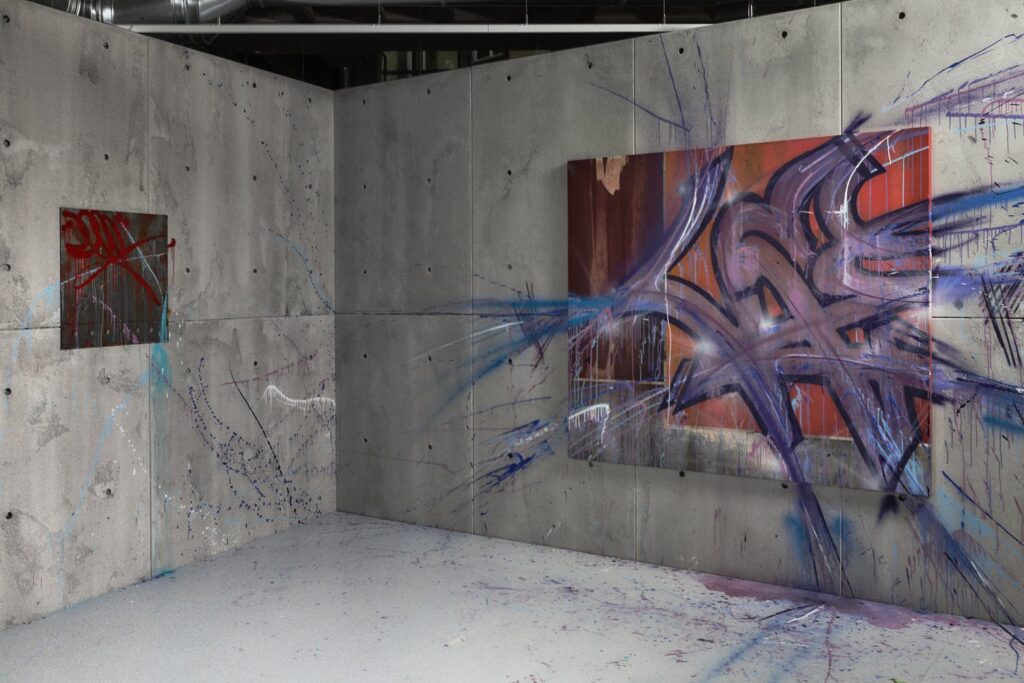 LV TRAINER 'WHITE CANVAS' 2023
The 'White Canvas: LV Trainer in Residence' Exhibition From 24 February through 16 March 2023, Louis Vuitton hosts the exhibition 'White Canvas: LV Trainer in Residence" at Garage Traversi in Milan. The event marks the launch of the collection by the same name, a new initiative through which the Maison welcomes contemporary artists to reinterpret the emblematic LV Trainer through their respective practices. Curated by Sky Gellatly, it unveils the first installment of the project featuring reinterpreted LV Trainers by artists Lady Pink and Lee Quiñones – who will appear at the opening – and the Estate of Rammellzee. The exhibition features the artists' original hand-painted sneaker adaptations within the context of their works, as well as multi-media installations charting the collaborations. Commercialised versions of the limited-edition LV Trainers will be sold at the venue.
'White Canvas: LV Trainer in Residence' was developed by Louis Vuitton from an idea initiated by its former Men's Artistic Director Virgil Abloh. He asked Sky Gellatly to curate the project; "to elevate a cohort of artists first through exhibition, and then enable extra entré into their oeuvres via collaborative sneakers". As the CEO and Co-founder of ICNCLST/, a dual-functioning marketing and artist management agency, Gellatly has orchestrated some of the most impactful collaborations in the art world.
With the original LV Trainer adaptations as its focal point, the showcase includes the paintings Celtic Piece by Lady Pink, SPLIT #1 and Tablet 3 by Lee Quiñones, and Incantation of the Queen Bee by Rammellzee as well as the 'L' and 'V' sculptures from his Letters Racers alphabet. For the opening, Lady Punk and Lee Quiñones will appear in person to each perform a live painting session of vast white canvases, which will remain in the exhibition. Short films chart the sneakers' transition from hand-crafted artwork to commercialised form, capturing the savoir-faire of Louis Vuitton's artisans alongside filmed interviews with the artists, while an immersive video-mapping display projects a magnified LV Trainer imagined as a blank canvas with the artworks of the artists.
agency: Kitten
location sound-post: Federico Pecoraro, Roberto Marelli x +48SW